Welcome to B.A. Bennett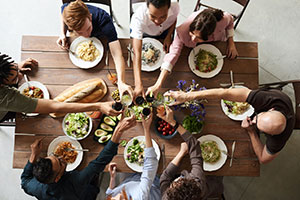 Countybank Combines Operations with B.A. Bennett Insurance
B.A. Bennett Insurance Will Become Countybanc Insurance Services
GREER, S.C. – Countybank is pleased to welcome B.A. Bennett Insurance to the Countybanc Insurance family in a merging of their services. This transition will become effective Tuesday, September 4th with an office located at 103 North Main Street in Greer.
B.A. Bennett was founded in Greer in 1923, which translates to 95 years of active service to the Upstate community through auto, home, business, and life insurance offerings. Over this time frame, they have provided solutions and protection for many local consumers, families and businesses, based upon a successful formula involving a personal and positive one-on-one approach.
"As the community of Greer has grown, so have the needs of the citizens who live here," said Ken Harper, Executive Vice President and Chief Operating Officer of Countybank. "It is apparent that our companies share a common interest in serving clients with the same extraordinary high level of care, and we feel that a combination of our operations could not be a better fit for each other and for Greer as a whole. We are both extremely proud of our heritage, and feel that our deep roots and history of giving are very much appreciated by those that we do business with."
"B.A. Bennett has recently been searching for new opportunities to expand our services and increase the scope of our offerings, and we have found just that with Countybank," said, Julie Lenderman, President, B.A. Bennett. "We are delighted to be combining our efforts with a like-minded organization that strives to cater to our community."
Countybank looks forward to growth both in services and team members as they proudly celebrate 99 years in the insurance business.
To learn more about Countybank, visit www.ecountybank.com.
ABOUT COUNTYBANK: Founded in 1933, Countybank is a community-oriented financial services provider with locations across Upstate South Carolina in the Greenwood, Greenville, Greer, and Anderson communities. The combination of trusted, professional financial management experience with a community-first approach has made Countybank the premiere community bank in Upstate South Carolina. In addition to a full array of traditional deposit and loan products, which include worldwide access via mobile and online banking, Countybank also provides products and services through Countybanc Insurance Services, Inc., Countybanc Investment Services, Inc., Countybank Mortgage, Countybank Trust Services, and its affiliate, Greenwood Capital Associates, LLC. Connect with Countybank on Facebook and LinkedIn @Countybank.